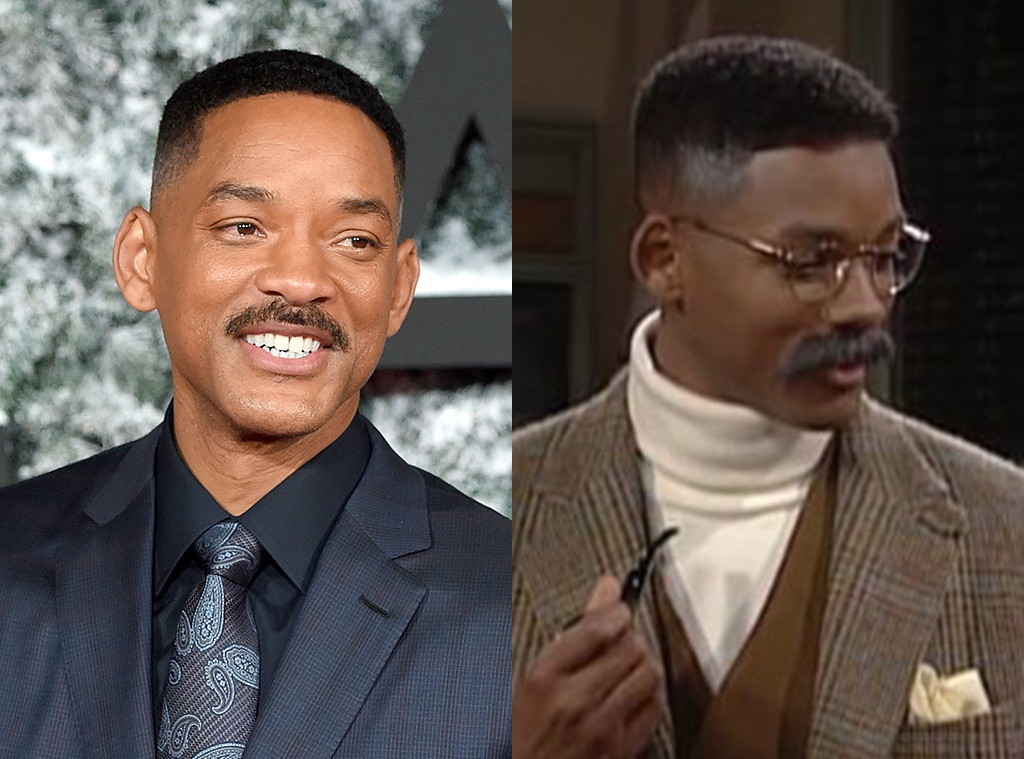 Call it life imitating art!
Remember the episode of Fresh Prince of Bel-Air during season five in which Will Smith dressed up as an older man in order to pose as Ashley Banks' dad?

Basically, Ashley (Tatyana Ali) had secretly dropped out of Bel-Air Academy in order to attend public school without telling her family. When parent-teacher conferences came around, she thought she'd have to break the news to Uncle Phil (James Avery)—that is, until Will proposed his "genius" idea to dress up as her father. Eventually, plans go awry when Will tries to ask Ashley's teacher on a date, and the teacher discovers he's wearing a fake mustache.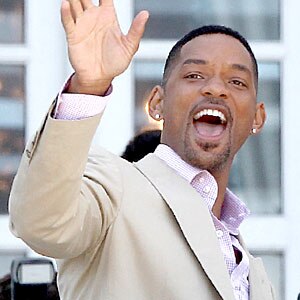 Photos
Will Smith's Best Roles
So what's the point of us telling you this whole story?
Well, we just realized real Will eventually grew a real mustache in real life, and our mind is blown (thank you, Twitter genius @DariusGA97).

Anthony Harvey/Getty Images
The 'stache, the fade, even the charismatic smile...The similarities are uncanny, people! Some Twitter users even wonder if this whole thing was planned from the start (insert thinking face emoji).
Meanwhile, Will has been making headlines and trending in the Twitter-verse lately for more than just his mustache (which he's since shaved off).

Disney just announced the actor is set to play Genie in the upcoming live-action remake of Aladdin.
He will join Canadian actor Mena Massoud, who will take on the leading role of Aladdin himself, while Power Rangers star Naomi Scott will portray Princess Jasmine.
Of course, the news of Will taking on the massive role is no surprise.

Previously, the film's director Guy Ritchie told E! News, "I like Will Smith very much. It would make me very happy to be making it with him, but the whole thing is very exciting. I'm looking forward to it."