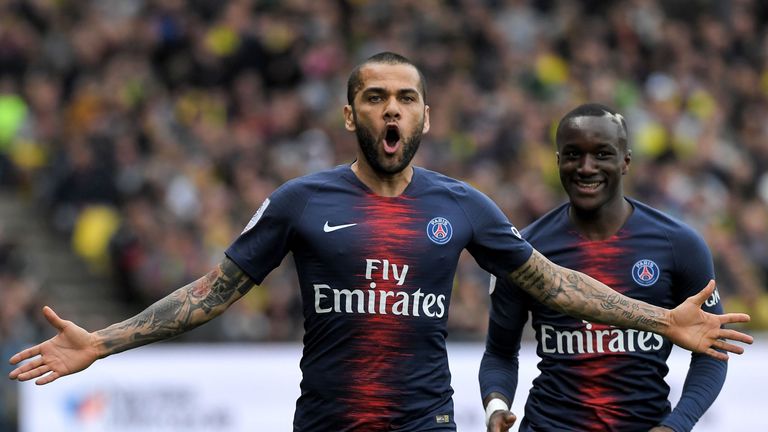 Dani Alves has announced his departure from Paris Saint-Germain after two seasons with the French champions.
The 36-year-old full-back revealed his future plans hours after captaining and scoring in Brazil's 5-0 victory over Peru at the Copa America.
Alves, who previously played for Sevilla, Barcelona and Juventus before moving to France, becomes a free agent and has been linked with a possible switch to the Premier League.
"Today I close another cycle in my life, a cycle of victory, learning and experiences," Alves wrote on Instagram
"I would like to thank the PSG family for the opportunity to together build a page in the history of this club.
"I would like to thank all the staff for their affection, respect and complicity from day one. You make this club a little more special.
Do you think he would be a success in England if the move materializes?