Since the advent of the VAR in the last world cup, it has been a bout of ups and downs at different locations and leagues that it has been introduced to since then.
Unlike its predeccesor the goal line technology which helped referees know when the ball crosses the line completely or partially and its response was like immediately.
VAR tends to drag on for a while before reaching its decision.
To some quarters VAR is a good innovation , while to some others they feel it robs the game of its human feel as it tends towards being all technology.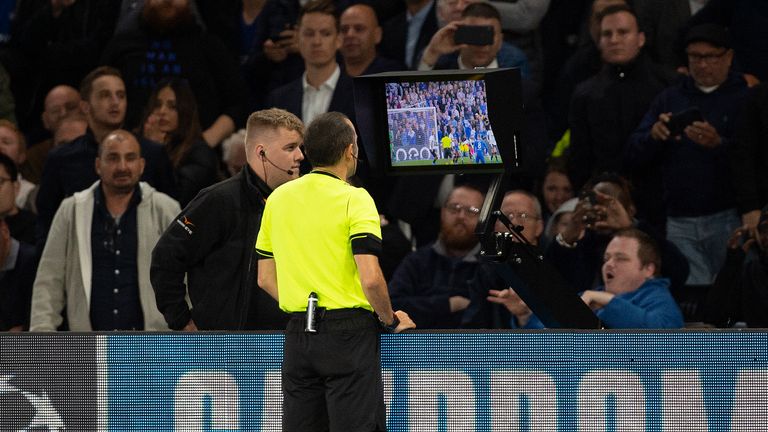 The VAR made a successful debut at the 2018 world cup. though they were instances of errors coming on the parts of the referees but it was manageable, and one could notice the centre referee in charge of the match going over to the screen made available at the pitch side to verify stances for himself before making a final call.
Fast forward months into the usage of VAR in the premier league its procedure seems different with instances of the the referee being advised over the intercom provided instead of having a preview of events himself unlike in the world cup scenarios.
Decisions have been questioned with even PGMOL (
Professional Game Match Officials Limited)
admitting to a couple of wrong calls by the VAR referees in the English premier league, which i think if the process was similar to what we had at the world cup those scenarios would have been different.
Week in week out in various leagues the VAR takes centre stage during debates after the weekly rounds of matches across various leagues.
For a system with so much controversy do you think its a blessing or a curse.
we would like to hear from you..
you can drop your comments below.